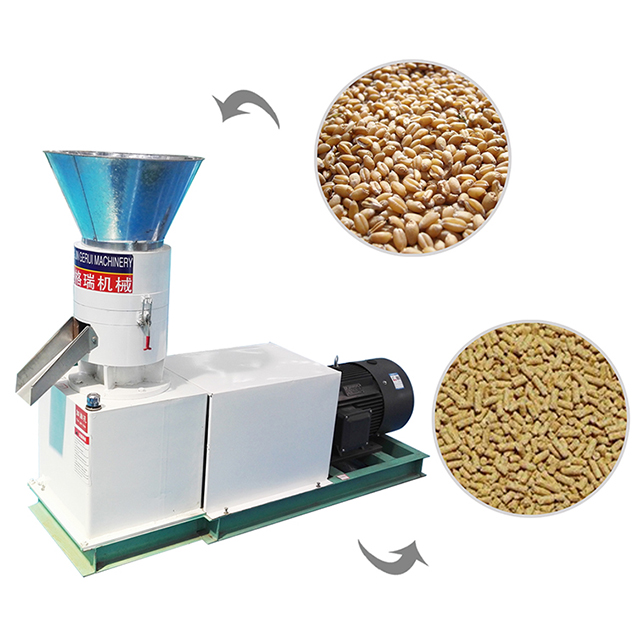 Straw raising livestock has accumulated many successful experiences in developed countries. The development of animal husbandry in the United States, Europe, Japan, Australia and other countries relies to a large extent on pellet feed and biostraw protein feed produced from crop straw. The proportion of grass-converted meat in these countries is 73% in the US, 94% in Australia, 81% in Japan, and less than 9% in China.
Straw raising livestock has great potential in China. The amount of agricultural straw in China is very large. The annual output of corn stalk, rice straw, wheat straw, rapeseed stalk, peanut grass and sweet potato vine is more than 700 million tons, most of which are discarded or burned indiscriminately, which wastes resources and is seriously polluted. surroundings. Japan and South Korea, which are close to us, have taken a fancy to this huge and cheap resource. The straw granules and briquettes imported from China are used for the development of their breeding industry. In 2007, South Korea imported about 10 million tons of straw feed from China. Japan has reached more than 15 million tons.
Straw raising livestock is no longer a new topic. In some places in China, there is a consensus with the masses that straw farming has formed a boom. For example, in Guangping County, Hebei Province, the price of straw is 350 yuan/ton, and the people use straw biodegradation to feed pigs, chickens, ducks, fish, or Directly feeding the cows and sheep, which not only reduces the cost of breeding, but also increases the income of farmers, makes the previously discarded straws worth the money, and effectively protects the environment. CCTV, the Central People's Broadcasting Station, and the "Technology Daily", "China Technology Market News", "Economic Daily" and other media made special reports on this.